Check Cashing Kiosks by SAMCO
Call ATM Central today to see how you can enter the profitable check cashing industry the easy way.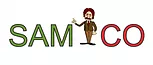 SAMCO
With a check cashing kiosk from SAMCO you can provide your customers with a full range of financial services beyond just the ATM. SAM kiosks can cash checks of all types: Payroll checks - Business checks - Insurance checks - Money Orders - Government checks. Check cashing brings in revenue to you through fees for the service but it also puts money into your customers hands that they can spend at the location. This is a win for you and for your merchant partners who will typically see their product sales grow by up to 27.5%.
With a space saving 34.25" by 24.75" footprint the SAMCO kiosk can fit in even the smallest locations and sit right next to your existing ATM. Customers will appreciate the speed and ease of use that the SAMCO provides. The 19" touchscreen is pleasing to the eye and easy to navigate while the included WRG dispenser means they will get their money accurately every time.
The SAM kiosk provides convenience for your customers and peace of mind to you, the operator. With a 100% no fraud guarantee you can be sure that your SAM kiosk will only take valid checks. The SAM kiosk uses multi point identity verification with and ID reader, fingerprint scanner, camera, and check scanner as well as the SAMCO proprietary algorithm to ensure that each transaction is valid. No more human error or employee involvement. If any fraud does get through then SAMCO will have you covered with full reimbursement of the value of the check, and handle all collection activities.
Each unit comes preprogrammed to comply with local, state, and national regulations and is easily updateable as those regulations change. You set the fees for each check type allowing you to compete directly based on your market environment. The onboard accounting and reporting software makes it easy to keep up with your profits. This reporting also makes it simple to monitor and manage the machine for maximum efficiency with zero down time.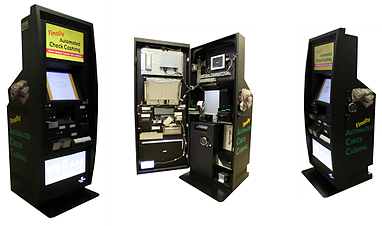 ---